SIMPLIFYING SELLING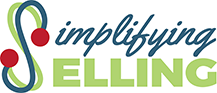 Do you, as the business leader, believe that:
Your sales team has the potential to do more?
Your company can grab a bigger slice of the market pie?
Selling is a learnt behaviour that every salesperson can improve?
Yes? Then the Next Generation Sales Academy's Simplifying Selling programme is for you.
The Simplifying Selling programme has a proven track record of helping sales professionals worldwide generate more referrals, close more sales and retain more valuable clients.
At Performance, we bring these global best practices to your business and empower your sales team with the critical selling competencies needed to succeed:
Set Your Course – Goal Driven & Priority Focused
Create Your Advantage – Identify, Qualify, Meet Good Prospects
Control Your Delivery – Influence & Persuade
Know Your Numbers – Key Performance Indicators
Facts Tell, Emotions Sell – Sell with Emotional Intelligence
Connect the Dots – The Close
Win New Accounts – Sell More to Clients and Referrals
We have clearly defined processes to identify your team's specific challenges, and help drive results. But our guidance does not end once the programme is over. At Performance, we provide follow-up coaching to ensure your new knowledge is being applied in real world situations.
We also offer personalised attention with email and phone support, lifetime alumni membership and community support to maximise the value you get from our programme.
ENQUIRE NOW
Participant Reviews
Attitude and attentiveness of the trainer
Rule 45; It will help me to determine our sales target
Closed ended to open ended with bridging statements. Also, the closing techniques are refreshing and interesting
It's an open discussion between the group, and identify the basic but effective one
Goal setting.
The video on Dumb/Smart goal is very good