BEHAVIOURAL DISCOVERY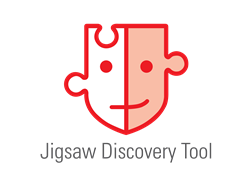 "Human behaviour" is a difficult concept to define, yet it is an integral component of many skills needed for raising the effective productivity of individuals and teams. How aware are you of your own behaviour, and how it affects the people around you?
The Jigsaw Discovery Tool programme offered by Performance is a highly interactive workshop that brings you and your colleagues on a journey of self-discovery. Created in the UK, this programme utilises a 64-piece jigsaw puzzle plus associated activities and exercises to enable participants pin down their personal Behavioural Style. This helps participants develop a deeper understanding of the necessary skills to increase productivity, whether as an individual or as a team.
Your organisation can use this workshop to achieve a range of different objectives:
Improve sales and customer service by enhancing customers' experience, increase customers' loyalty and improve bottom-line
Build a more cohesive team based on trust. Increase teambuilding by learning to embrace diversity among members, break down barriers and resolve conflicts
Develop adaptability towards change, learn new tools to manage stress and anxiety of change
Increase the efficiency and effectiveness of individuals and teams to raise productivity
Jigsaw Discovery Tool brings out genuine responses that are much more valuable than self-produced behavioural reports that traditional psychometric tests provide, especially since self-reported behaviour may not correspond with what others observe and perceive
Embark on this unique journey of self-discovery and benefit from:
Increased self-awareness and awareness of others
Better appreciation of the value of individuality and diversity
Improved ability to manage the performance of others
Ability to anticipate the behaviours and reactions of others
ENQUIRE NOW
Participant Reviews
Understanding individual behaviour to foster better team performance.
How to effectively communicate with different type of people in workplace.
Accurate analysis of personal characteristics which helps to understand my own type and determine my weak point.
Very useful and refreshing.
The speaker communicates well and keeps the class entertain.