At Performance, we understand the need for personal touch. Being able to put a face to a name goes a long way to establishing familiarity and rapport. Learn more about our veteran trainers, coaches, facilitators, partners and management team behind the successful lunch talks here.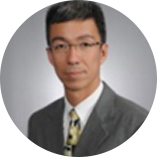 Tan Teck Beng
Tan Teck Beng, CA, WHP consultant, is a professional coach and trainer. His clients include multi-national companies, local SMEs and government bodies. He has
delivered talks, training and workshops on sales, customer service, positive thinking, change management, communication, leadership skills for many organisations. He was able to customise the training content to meet the specific needs and objectives of diverse organisations.
Teck Beng is an advocate for result-oriented training. His practical approach towards problem solving and strong follow-up enhance performance and ensure success beyond classroom. His enthusiasm and friendly disposition is received well by participants.
Teck Beng has spoken in many major countries in the region, including Singapore, Malaysia, Brunei, Thailand and China.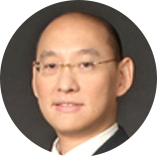 Edgar K. Tham
Edgar, RegPsych(S'pore), Diplomate Sport Psychology (USA), is Singapore's very first sport & performance psychologist. As the former Head of Sport Psychology at Singapore Sports Council, he has coached many elite athletes and coaches. He was the team consultant and traveling psychologist to numerous national teams at the SEA Games, Asian Games, Commonwealth Games, World Championships, and the Olympic Games. His consulting work has also led him to do workshops in executive coaching for businesses.
Edgar is the author of "In the Zone: The Mindset for Peak Performance" and "Mental Toughness Strategies". He was recently awarded the prestigious Diplomate in Sport Psychology from the International Sports Professionals Association (USA). He is also listed in the International Who's Who of Professionals (2000).